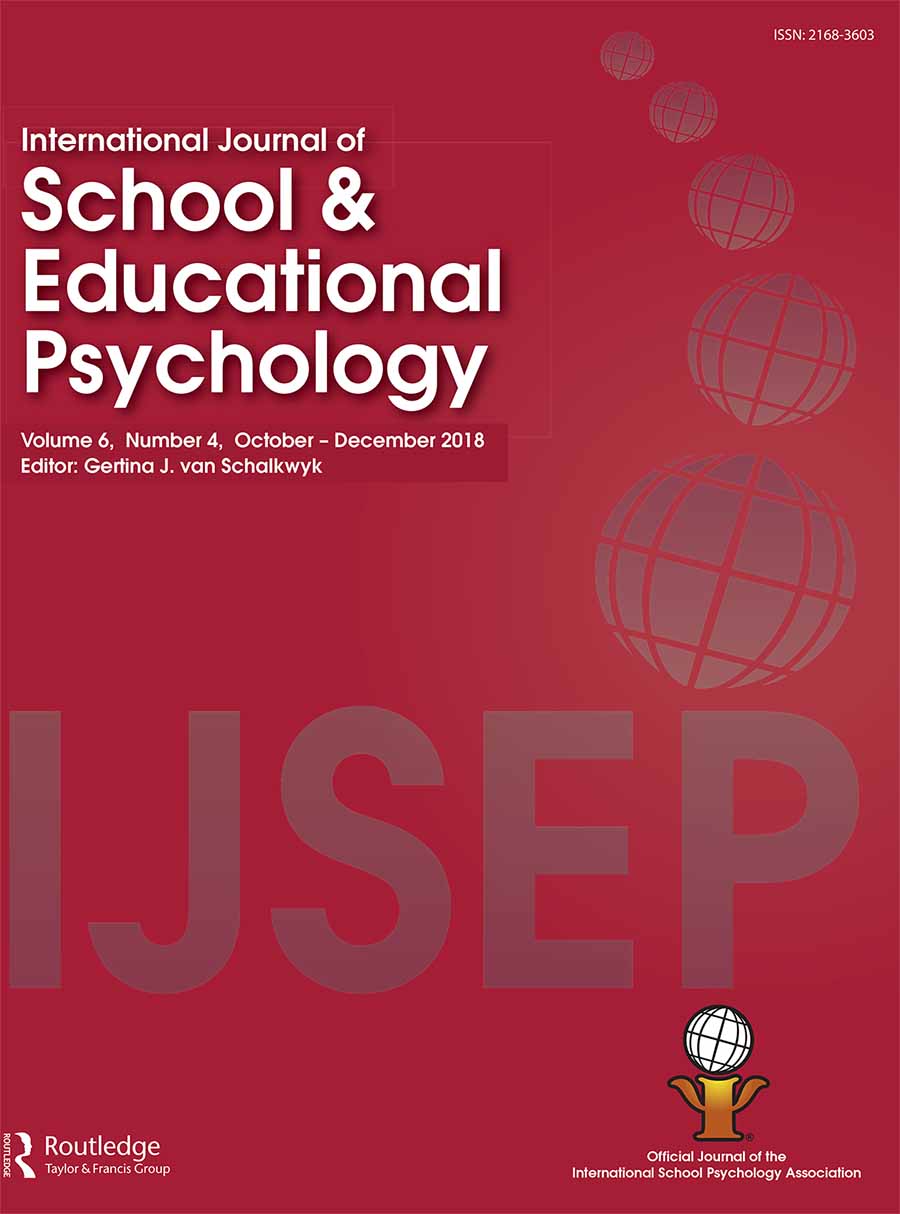 IJSEP is the official journal of ISPA.
The International Journal of School & Educational Psychology (IJSEP) is the official journal of ISPA. It is published 4 times a year.
IJSEP requires authors to follow the most recent APA Style Manual, meeting all stylistic and ethical guidelines. The Editor-in-Chief, Editors, and Editorial Board are made up of individuals from around the world and include prominent scientists, senior practitioners, and a group of student reviewers. These individuals make recommendations about what articles should be published. The journal is unique in that it attempts to include the views of these different individuals.
IJSEP seeks to bridge the gap between Eastern and Western psychology, special educational, learning, and school-related practice. The journal accepts empirical papers that contribute to the knowledge base of teaching, learning, schooling, cross cultural psychology, school psychological services, applied educational psychology, educational research, assessment, new models of instruction, and other psychology-related international areas. The journal emphasizes the publication of outstanding research articles, but also considers literature reviews, and methodological or theoretical statements relating to any critical international school or education issues. While we realize that most learning takes place between ages 0 and 21, IJSEP also focuses on adult learning, special education services with individuals of all ages, and learning and schooling across the life-span.
ISPA members can access the journal here online.
For more information on our journal, click here. Researchers and practitioners alike are invited to contribute papers to the journal. Click here to see the instructions for authors. You can follow our journal on Facebook.